About Steve Hendon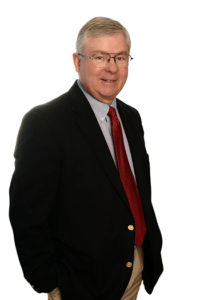 Steve Hendon, at Practice To Business, specializes in working with legal, health care, and financial professionals with solo or small practices. They are professionals who love what they do, and want more engagement, meaning, and reward from their practices.
Steve is a veteran in the world of sales, management, and coaching with over forty years of experience. His clients consider him a trusted advisor in creating breakthroughs by using his experience, training, and love of learning.
His professional memberships include the International Coach Federation (ICF) in which he carries the designation Professional Certified Coach (PCC). The ICF defines the PCC coach as "the proven coach" having met advanced levels of education and experience. Members of the ICF are committed to continuing education and the quality of professional coaching.
Steve is also trained to administer and interpret the DISC Behavior and Motivator assessments through his affiliation with Target Training International. He is a certified Strategic Attraction Coach and a graduate of International Coach Academy. Steve also has a BBA from West Texas State University.
Steve Hendon is active in his community, serving on the Cedar Hill Chamber of Commerce Board of Directors. He facilitates the monthly Competitive Edge Business Forum for the Chamber and works with the Youth Entrepreneur Partnership, a training program for young entrepreneurs.
Would you like to speak to  Steve Hendon?
Get your questions answered and see what it will be like working together. Our conversation will help determine which Practice to Business service is best for you.